Samuel James Desmond Allen (Desi, Des)
MY FAMILY STORY:
(For book format, see above web site!)
"The wee boy from Clare with the bad leg!"
"From MONEYMORE N Ireland to KARLSKOGA Sweden"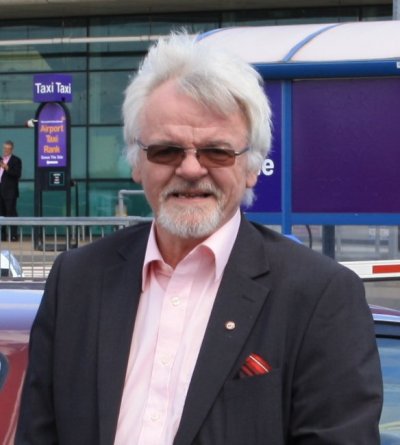 2012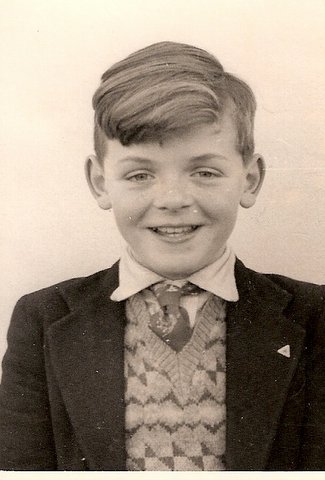 1957
What follows is an attempt by me to write my story. Based on actual happenings, facts researched as well as talking to my parents and other older family members. It is aimed mainly for my family and interested relatives. As well as putting the story in book format I decided to subscribe to a web template as well, allowing me to add and adjust information as I continue to research. A Family Tree has also been created, using the MY Heritage web site.
Approximately 200,000 words have been written. The book "MY JOURNEY" based on this web site, has now been completed and has 500 pages.! 
I have endeavoured to give relevant historical facts, social history and geography surrounding the ALLEN'S the COULTER'S and the connected families.....eg Ross, Smyth, Cooke, Higginson, McCoy, Marshall, Ritchie, Crooks and Kelly etc.  Further details for family members will be found under the heading NAVIGATION, found near the bottom of this page and the SIDE BAR to the right on the main pages!
Many hours have already been spent, up to the present time, November 2017. The story is not yet complete, as it is my intention to research further back, through the 1700's into the early 1600's and the Plantation of Ulster. Added to that I have more researching to do in America and Canada!
I will be adding other happenings, as they come to memory and results from research, in the days ahead!
GOOGLE TRANSLATOR FOR THE WHOLE SITE TO SWEDISH, IS AN INTERESTING ASSET AVAILABLE FOR USE
I married Sarah Elizabeth O'Brien, February 1971, in Coleraine, NIreland. (The O'Brien lineage is also being worked on)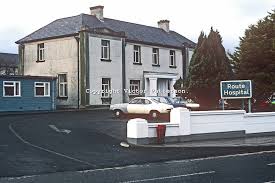 Family:
4 sons: Steven born in Route Hospital, Ballymoney, NIreland,  February 1972, Mark, same hospital, January 1973. Moved to Sweden August 1973. Samuel was born in Jönköping, December 1975, and Timothy in Värnamo, December 1979. To date there are 11 grandchildren, including 3 bonus. Two great grandchild, Samuel Peter MELVIN was born in Karlskoga, 27 February 2012 and Lily Marie, 22 March 2015 to Jonathan, our 3rd son Sam's eldest son, and Josefin Carlsson
After 35 years in Sweden we decided to begin a project, telling our family story, both in the form of a Family Tree and in written form. We had already collected material by talking to family members, taking notes, researching on the internet etc. All information needed to be organised in some way, so I decided to create a web site.
Thanks to Jenny Brown, married to my late cousin Eric, I was introduced to the My Heritage Family Tree programme!  We have now recorded in the region of 6,000 names. This includes an integration with Trish Wylie's (third cousin....her great grandfather Albert Higginson, was my grandmother Coulters' brother!) Family Tree on the Higginson etc side of the family. On the same site I have located family photos, old and new. Reference will be made to the My Heritage site throughout the story for both photographs and factual information.
Places I have lived:
Since birth :
Coltrim, Moneymore 1947-51 (original semi detatched home,...under the same roof, with Brendan & Joyce Devlin. Original house doesn't exist anymore, but it is a Devlin son who occupies the new house on the same site!)....location is on the left hand side of this photo!) http://goo.gl/maps/QJmUa

Sunnydale, Clare, COOKSTOWN 1951-67 http://goo.gl/maps/u6PKL
FM College & Training Home, Edinburgh, Scotland 1967-69 http://goo.gl/maps/t7Yz2

Clare, Cookstown 1969-70 (Click on link for "Trip Advisor" background history!)
Heights, Coleraine 1970-71 Yellow end house http://goo.gl/maps/2k9IU
Since marriage :
Springwell Forest, Coleraine 1971-73 cottage on right hand side with bush in front! http://goo.gl/maps/XyG9N

All of the above locations in NIreland, except Edinburgh
Öxnehaga, Huskvarna 1973-75 (1st floor above fence, rear with beautiful view over Lake Vättern) http://goo.gl/maps/cq2pt

Marknadshuset, Vrigstad 1975-79 (Gable flat, ground floor) http://goo.gl/maps/t8Qpt
Södra Vägen, Vrigstad 1979-82 ("the house that Des built and Liz decorated!")
Rosary Dr, Bridgwater, England 1982-82 http://goo.gl/maps/Z9ChC

Baggängen, KARLSKOGA 1982-84 http://goo.gl/maps/UbjEk

Linnebäck, Karlskoga 1984-2007, half way between RetroMix & bus stop http://goo.gl/maps/eJHkN
Värmlandsvägen, Karlskoga 2007 -       http://goo.gl/maps/WQ0zy
Above locations in Sweden, except Bridgwater
Links below to other pages within this site, but not on the navigation bar.....Coded.
Navigation
SYNOPSIS OF DAD'S LIFE
OUR VISIT TO KILLYMOON CASTLE, WEDNESDAY 30 OCTOBER, 2013.
Edith Coulter, nee Hewitt